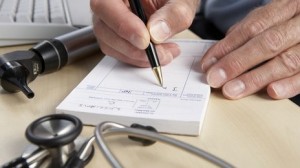 Survey shows struggle to speak to local doctors
An official patient survey of over 900,000 patients has revealed that over the past two years an increasing number of people have had difficulty making an appointment with their GP.
Getting through to their local surgery has become increasingly problematic, with 24% of patients unable to book in an appointment, which is a rise from 18% two years ago. If the patient did manage to speak to someone on the phone, 11% were then unable to make an actual appointment or 8% were forced to schedule an appointment at an inconvenient time. Despite this, 75% rate the experience of making an appointment as good.
The research also showed that 86% of patients had a good experience once they got to see their GP or practice nurse.
GP's under the spotlight
The Ipsos MORI poll for NHS England comes after recent warnings that many patients will encounter longer waits to see their GP, due to staffing shortages and a lack of funding, with BMA GP leader Dr Chaand Nagpaul claiming that a wait of between one to two weeks would soon become the norm.
When asked about out-of-hours care, which most GP's opt out of providing themselves, two thirds of the survey rated it as good with 17% saying it was poor – up from 13% two years ago.