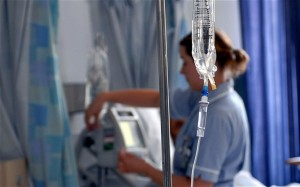 CQC labels hospitals who have been non-compliant for extended periods of time
The Care Quality Commission have discovered more than 10 NHS hospital trusts who have fallen short of quality standards for over two years, potentially putting patients in the firing line for unsafe care.
The health watchdog pointed the finger at 32 hospital locations, who have been found to be non-compliant with one or more of its standards for more than two years. Of this group, 15 are managed by 11 NHS providers, whilst the remaining 17 locations are run by independent healthcare firms including Spire Healthcare and St Andrew's Healthcare.
Upping standards
Several of the NHS providers are already part of the special measures regime. The list of hospitals includes organisations that have been non-compliant on different standards over time, rather than being non-compliant on a single standard for the whole two year period.
Sir Robert Francis told the HSJ that "tolerance of non-compliance for long periods of time" is a "risk to safety". He continued "It becomes a sort of acceptance that this has happened and nothing terrible has happened so far. Actually what you're looking at is a period of risk to which people are being exposed because nothing is being done about these matters by the registered organisations."