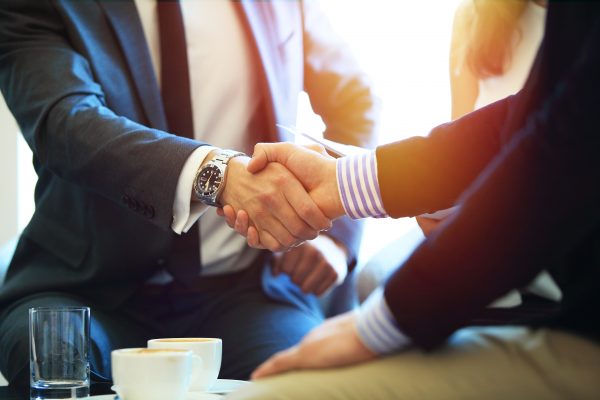 8 Qualities that make a great recruitment agency
Over the years, recruitment agencies have grown from small start ups to big enterprises. But what makes a recruitment company stand out from the rest? When you are looking for a job, what is it that you want from the recruitment agency? Ultimately to get a job at the end of the relationship, yes, but to have a budding relationship throughout the journey too.
A recruitment agency can be your best friend when you are looking for a job. They take the hard work and burden out of your job search by taking your CV, keeping an eye out for new vacancies and organising interviews and placements.
But you also want to know that you are consulting with a recruitment agency that have your best interests at heart; an agency that wants to help find the best role for you, as opposed to just trying to close the deal for commission as quickly as possible.
We have put together the top eight things that make a great healthcare recruitment company, so you can be sure that you will be working with one that will land you your dream role:
Trained and knowledgeable team
At Total Assist Recruitment, our employees are what make us stand out from our competitors. Each employee is fully trained and has the skills needed to recruit across medical services.
Saving time for candidates
When looking for a job, time is crucial. Registering with an agency saves you time because they take care of the running around looking for roles.
24/7 service
When candidates register with Total Assist Recruitment they have access to support 24 hours a day, seven days a week.
Be flexible
Each consultant works with their candidates making sure that they can meet with them at the time most convenient to them. At Total Assist Recruitment, we encourage our teams to meet with their candidates as often as possible, meeting them at the times and places that suit them.
Dedicated consultants
Having a team of dedicated consultant is great for candidates as this means that their consultant will create a recruitment plan personally tailored to both your long and short term career goals.
Friendly
Most people like working with someone who is friendly, approachable and always happy to help. Building relationships with candidates is an attribute which Total Assist encourages. Promoting a friendly working environment across the business also helps to develop a partnership further between the clients, candidates and our consultants.
Referral bonus
We are confident that many of you will want to share your excellent experience with Total Assist Recruitment with your friends and colleagues. Rewarding people for recommending our services is the least we can do to help build lasting relationships.
Good relationship with clients
Good recruitment agencies will work with both the client and the candidate and will try to help the candidate to make a good impression with their potential employer. Over the years, Total Assist Recruitment has developed great relationships with their clients to improve the level of service offered to candidates. Our clients include NHS Trusts, Local Authorities, schools and private providers.
If you want to join the Total Assist team visit our website: https://totalassist.co.uk/careers/ or if you would like to register with Total Assist contact us today on 01708388000 and find a placement in one of our 7 divisions: Doctors, Nursing, AHP, HSS, Education, Social Care or Personnel.