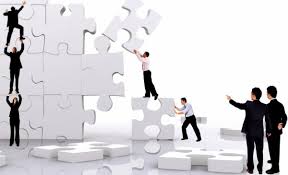 Interactive, interesting and innovative, Total Assist Group is a complete hive of activity, especially when it comes to creating and developing career opportunities. There are numerous pieces to our company jigsaw puzzle, slotting together to form a strong team base upon which to build the business so that we can really flourish and lead the medical recruitment sector.
One surefire way to maintain impeccably high customer service standards whilst delivering on ambitious business goals is by being able to maintain and nurture relationships with company clients, becoming their one-stop-shop for recruitment needs. If confidence, communication and negotiation are key skills of yours, then the vibrant role of a Client Account Manager could be for you.
Our Client Account Manager Keith Mawdesley shares his daily routine…
8.20am
"I usually start my day by getting to the office at 8.20am so that I can get organised and prepared before my day officially starts at 9.00am. I like to tuck into breakfast at my desk while I boot up my computer and open up all the necessary systems I'm going to be using constantly throughout the day. In the Client team, we use between five and seven different database systems to store and transfer information, with different hospital trusts using different systems. It's important to be computer savvy and be able to pick up the basics system know-how quickly so that you can get stuck in."
9.00am
"A huge part of my role is making phone calls. As a Client Account Manager, I am a point of contact for the hospital trusts that I look after, so for me, it is key to build and maintain the professional rapport I have with my sources. I mainly work with trusts within London and the Home Counties – one of our most hectic areas – so quick fire phone calls are the norm. At the beginning of the week I'll be dealing with any cancellations that may have cropped up over the weekend that need to be filled urgently, or if its at the end of the week, I may be concentrating on filling as many weekend placements as I can. I also make sure to ask my clients how they are and make each call personal in some way."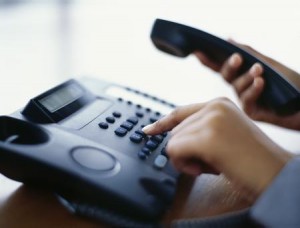 10.00am
"Since I work with hospital trusts, my main role is to discover their staffing vacancies and then liaise with the relevant Recruitment Consultant to get the post filled with an experienced and qualified candidate. If I have a good relationship with my contact at the trust, they will often phone me up to let me know what doctors they need, or they may even email me a rota that they need help with. If the clients don't get in touch with me directly, I make sure to phone them to discuss how Total Assist Group can help them fill the spaces. For example, if I know there is a good doctor who is available over a certain time period, I will phone the hospital to let them know in case there is any potential for them to do a placement there.
"Whilst on the phone, I may also chase up any outstanding references that we need to complete a doctor's compliance checks. Since I develop such a strong relationship with my contacts, they usually reply promptly if I ask them directly."
1.00pm
"At Total Assist Group, we all tend to have lunch at the same time, so I'll nip out for a sandwich at 1.00pm before heading back to the office to eat."
2.00pm
"After lunch, I spend some time focusing on sending out CV's. By now, the clients will have told me what positions they need filling, so I'll work with the Recruitment Consultants to find the ideal candidates. I'll double check every CV to make sure all the information the trusts need is included and I'll then email them out. Since I used to work as a Recruitment Consultant within the business, I still speak to quite a few of the working doctors, so if I know someone suitable myself, then I can organise it directly.
"One of the most important aspects my team and I need to double check is compliance. Every trust has it's own checklist – a one or two page tick list of the documentation and registration details a doctor needs to have before they can work in that trust. Ensuring every criteria is met can be very time consuming but it is so important to get this right, to ensure we know we are only providing high calibre candidates to our clients. Not every trust has a checklist, but the majority does. Tied in with this are framework checks, as every trust operates on an employment framework. This basically centres around the doctor being compliant enough to work and is similar to the trust checklist. Attention to detail and accuracy are key skills in this job!"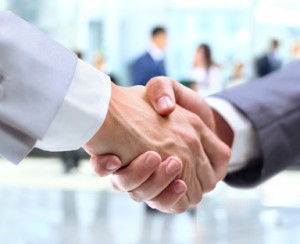 3.30pm
"When you send out a batch of CV's to a trust, it is then a good idea to chase up the responses to ensure one of your doctors gets the post, as some trusts work with numerous agencies. Some doctors can be confirmed with one phone call, whilst others take numerous calls and emails – it does depend on your contact and how solid your relationship with the client is. Once you have chased a CV successfully and a doctor has been confirmed for a placement, it then has to be logged on the database system."
4.30pm
"Another document I need to chase is timesheets. This the paperwork that logs how many hours the doctor has worked, which acts as an invoice to ensure that both the doctor and Total Assist Group get paid, which makes them very important! I'll phone either the client directly or even the doctor depending on who has it to make sure these get sent to us in a timely fashion to be dealt with. No one likes being paid late.
"I'll also spend a bit of time working on our company website. Once I have found out the vacancies from the hospital trusts, I can then upload the details on to the website, so that any doctors searching on our site will be able to take a look and see if they want to apply directly online. Our site gets a lot of visitors and it is a fantastic way for us to engage with doctors who we could potentially work with or do already work with. It also acts as advertising for the jobs we source and what opportunities we can provide, so it's always good to pop a few of these on the website before I head home."
5.45pm
"I usually leave promptly at 5.45pm as I have a young family at home who I love spending time with. I will also be preparing for a client visit I am making in the morning, as I occasionally need to attend meetings with my contacts at their hospitals. It's a great chance to strengthen the relationship face to face and it also enables me to re-negotiate and discuss rates, tiering systems and any opportunities coming up. It helps to put a face to a name so to speak.
"Being a Client Account Manager is all about being a people person as you have to have those essential communication skills to really utilise and get the most out of your clients."
[testimonial name="Keith Mawdesley" who="Client Account Manager" imagelinks="https://totalassist.co.uk/wp-content/uploads/2014/06/KeithMawdesley-e1404918190841.jpg" vertical="no"]"I have been working for Total Assist Group for two and a half years now, and directly with the Client Account Management team for two months. I look after hospital trusts around London and the Home Counties, so get in touch if you are looking for locum placements in these areas."[/testimonial]