Recruitment is a fantastically lively career, with an energetic, enthusiastic and exciting atmosphere, the office drowned in the noise of chatter, phone calls and teamwork. In an expanding and developing business such as Total Assist Group, carving out a successful career couldn't be easier, especially with the wide selection of jobs and roles we can offer a hard working and driven individual.
As a company, we strive to deliver wow-factor customer service, whilst overachieving on ambitious targets and deadlines, challenging and pushing ourselves to deliver the business to the pinnacle of success. If you are a communicative, determined and passionate team player, then working as a Recruitment Consultant could fulfill your ambitions.
Our Recruitment Consultant Aldin Noormahamod talks through his working schedule…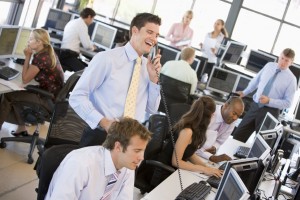 8.45am
"As soon as I get in the office and am settled at my desk, I'll check my emails. I usually send out bulk emails to all of the doctors I work with of an evening, showcasing all of the current jobs available, so if any of the candidates have got back to me saying they are interested, I'll deal with those first, making sure their CV's get sent to the relevant person."
9.15am
"As a Recruitment Consultant, my main role is to match up candidates to relevant jobs that come through from the Client Account Management team, ensuring that the candidate is qualified and capable for the position offered, but also making sure it suits their needs as well, for example, is in their local area, or pays well. Once the jobs begin to come in, I start by checking which doctors have availability in the same time frame before getting in touch to see if they are interested.
"You'll need a cuppa at the ready as phone calls are an intrinsic part of this job – I can make up to 450 phone calls in just one day. I mainly speak to doctors, although I will occasionally chase up job information with the Client Account Manager I am liaising with. I work on the Medicine and Surgery desk, so I specialise in placing this genre of doctor, working with a whole host of grades. I occasionally speak to A&E doctors, but it depends who is available. Having a good quality rapport and strong relationship with your candidates is a complete must as it really helps you do your job efficiently. Doctors you are on good terms with are less likely to cancel at the last minute and are more likely to send their timesheets in promptly."
12.00pm
"Compliance is an area that all of us Recruitment Consultants are aware of so double checking the doctor we are suggesting is fully compliant is so important. I'll double check the CV is up to date with valid information and that their CRB is still in date, as well as ensure that they have had a face to face meeting with one of our company representatives. Each hospital trust works from an employment framework which is a strict set of guidelines that doctors have to pass before they can work in that trust. London in particular has a very firm structure, so getting this straightened out is useful.
"I'll also spend some time before lunch chasing timesheets, although I often don't need to follow up on too many because of my close relationship with my candidates. Without timesheets neither the doctor or Total Assist Group can get paid, so if you are missing a timesheet, it is in your best interests to chase it up pronto!"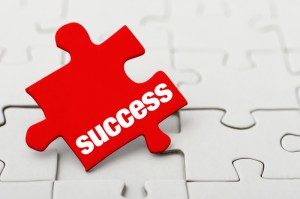 1.00pm
"I normally have my packed lunch at 1.00pm and might stretch my legs for a bit. Usually there is so much work to be done, I am often back at my desk before the lunch hour is up."
1.30pm
"After lunch I am back making phone calls straight away, hunting down candidates with the suitable availability to fill the job vacancies coming to my team from the clients. I will respond by forwarding the CV's across – so far this week I have forwarded six CV's which is a bit lower than my normal targets. When speaking to doctors about placement opportunities, I will also constantly ask for referrals. Many doctors will have colleagues who are interested in ad-hoc locum work, or who want placements to cover annual leave so it is very beneficial to ask around to see if you can snap up any suggestions. These referral doctors will instantly be added to my list of candidates so this also helps boost your deployable pipeline without competition from your team."
3.30pm
"Another aspect of my role is making the most of the company website. Many of our working doctors register online, or submit availability forms via the website so utilising this resource is vital. I try and upload ten jobs to the website every day to help advertise the opportunities that are available to doctors, and this gives them the chance to apply directly online which is nice and simple for them. I get sent an automatic email whenever a doctor applies to one of my jobs, so I can then jump on it straight away to convert it to a booking."
4.30pm
"It's really important to understand your doctors and what their needs are, as it helps you tailor what positions and placements you send them. It also means that if you can't get hold of them, but know for sure they would be interested in a position, you can still send their information on their behalf. One way to fine tune placements you send is by monitoring their availability, as some doctors can only work weekends, while some have favoured days of the week. I keep track of this with an Excel spread sheet which I constantly update to ensure I am on the ball with current information.
"Another spread sheet that is really handy to keep an eye on is the tracker spread sheet, which details what doctors you look after are working that week. It shows the dates they are at placements and what hours their shifts are. A good way to bolster customer service and keep in the loop with different hospitals and doctors is to make sure you phone your working doctors regularly. I'll often phone doctors before they begin a placement to wish them good luck, and I'll phone them after the shift to see how the day went and what they thought. It provides a valuable insight and feedback for us which is useful but it also helps make me an approachable point of contact for my candidates."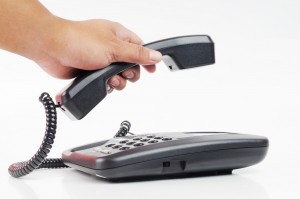 5.30pm
"At 5.30pm the Recruitment Consultants will get emailed round a report which shows missed jobs from during the day. With emails pinging back and forth constantly and the phone forever ringing, you'd have to be a robot to pick up everything instantly. This report is a really useful tool to highlight what jobs have possibly slipped through the net, and to pick up the slack so that as a company we don't disappoint our clients."
5.45pm
"The office begins to clear out now as people head home, but in my opinion, to be a truly successful Recruitment Consultant you need to put the hours in, so if that means staying in the office until 8.00pm, then so be it. I actually believe working late is such a good idea as you can get in touch with so many more doctors. During the day, doctors are rushing around hospitals, on call or seeing patients, so they are rarely available to take your call or reply to your emails. By working late, I can phone them when they are free – either when they are at home, or just finishing their shifts so it is much easier to explain the opportunities you have coming up as well as other bits and pieces that may interest them. They are also more receptive to listening to what you have to say. This time is crucial for phone calls."
8.00pm
"I leave the office at 8.00pm in the evenings to head home. Working as a Recruitment Consultant is so rewarding, with an exciting sales environment and a great sense of achievement once one of your doctors gets booked. I strive to be the best at what I do, and with hard work, anything is possible."
[testimonial name="Aldin Noormahamod" who="Recruitment Consultant" imagelinks="https://totalassist.co.uk/wp-content/uploads/2014/06/Aldin-200×200-e1404923504923.jpg" vertical="no"]"I joined Total Assist Group three months ago as part of their academy programme. I have been on the sales floor for two months now working on the Medicine and Surgery desk, so if you want a locum placement in these specialties, get in touch today."[/testimonial]