You need to love a fast paced and interactive environment if you are striving for a career within emergency medicine, as you will effectively be the 'front door' of the hospital to the public. Open all day, every day, emergency medicine doctors liaise with the acute hospital and keep tabs on other specialities in case they are needed.
Emergency medicine (EM) can be defined as "a specialty in which doctors use their knowledge and skills to recognise and treat the full spectrum of urgent, acute and emergency aspects of illness and injury in all age groups at any hour of the day or night." You will be the first doctor the patient sees, so responsibility for analysing priorities will fall to you, and making a diagnosis in a time-pressured environment where stakes and emotions are high will be one of your most highly prized skills.
Emergency medicine attracts a wide range of dynamic individuals who enjoy variety and a challenge – you never know what patients you'll get through the door or what treatments you will have to engage in.  It is an exciting and rewarding career choice, with considerable scope to develop a range of interests. Your day is a constant mix of clinical delivery, from leading a trauma call, to managing sepsis, to trying to work out what has caused an elderly person to collapse, to reducing a shoulder dislocation, to reassuring an anxious parent whilst simultaneously treating their unwell child.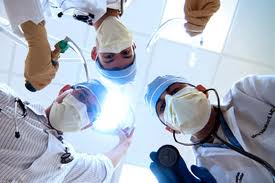 Is this specialty for you?
Areas your role may cover include:
Resuscitation
Anaesthetics and Pain Relief
Wound Management
Trauma
Head Injury
Musculoskeletal injury
Burns
Vascular Emergencies
Abdominal conditions
Cardiology
Respiratory Medicine
Neurological Emergencies
Hepatic Disorders
Toxicology
Acid Base and Ventilatory disorders
Fluid and Electrolytes
Renal Disease
Diabetes and Endocrinology
Haematology
Infectious Diseases and Sepsis
Dermatology
Rheumatology
Neonatology
Oncology
Psychiatry
You should have the following skills if you want to engage in an exciting career in emergency medicine:
Good problem solving skills – you will be the first to see the patient and assess the situation
Solid decision making – time is of the essence so you can't afford to be indecisive
Great communication skills – emergency medicine is a very people facing role
Flexible – sometimes a change in approach is necessary
Good organisation and multitasking
Bags of care and compassion – you will be dealing with people at their most vulnerable