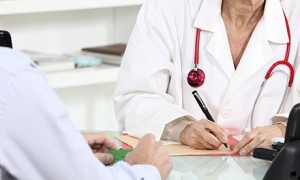 Consultant prepared to give up unsociable hours veto for emergency care
Hospital consultants could be giving up their veto on weekend working in a bid to support seven day service plans.
Negotiations with NHS Employers and the British Medical Association could see consultants lose their veto to provide non-emergency care to patients on weekends and before 7am or after 7pm on weekdays and weekends. NHS Employers has claimed that current consultant contracts act as a barrier to delivering seven day services, as it allows individuals within teams to object to departmental changes and adjustments.
However, a contract change would then imply that more consultants could be present at hospitals outside of normal working hours – a huge bonus in giving daily care all week, especially in acute specialties.
Consultants cut deal
Dr Robert Harwood, lead negotiator for the BMA, has stressed that no final decision has yet been made, but measures would have to be taken to ensure that consultants were not overworked, and that a recruitment crisis didn't emerge.
He told the Health Service Journal "Consultants are already prepared to work out of hours and they do it as part of their normal contractual arrangements. This is a process of negotiation so any settlement that is reached has to be fair to both sides."
On the whole, BMA members have supported a switch to seven day services, however they emphasise the importance of this for emergencies only, saying "delivery of both seven day routine and elective services is not feasible within the current NHS budget constraints, leading to reduced clinical services Monday to Friday and / or the closure of hospitals."