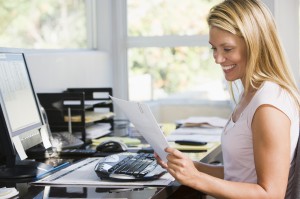 We've all been there – piles of paperwork plastered across your home office; folders within folders within folders dotted around your desktop, making it near impossible to find the single word document you need; or even finding your new electronic shredder a bit too addictive…
No matter what your organisational skills, medical professionals require a lot of paperwork, especially if you decide to undertake locum work, as it is then essential to keep us as up to date as possible so that we can act quickly on your behalf when the right opportunity arises. The locum market is a very competitive one in these days of staff shortages, so keeping your documents ship shape could prove to be the vital difference between nabbing your ideal placement or spending the next two hours hunting down the latest edition of your CV.
Here is my advice on how to keep your information current, usable and ready for action…
References
Every job needs references, but with doctors especially so. Despite only requiring two, I would recommend that you give three, as this makes chasing referees easier and more efficient, in case we can't get hold of someone. You could even get pre-written responses from your referees to include with your CV, or at least ask your referee to expect a call from us so that they are prepared. Remember that your referee will have to be recent as well, so provide a reference within one year of the last day you worked for them.
CV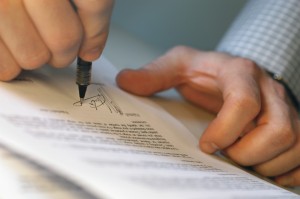 I can't emphasise enough the importance of an up to date CV – this really is key. It is easier our end if your submit your CV as a word document, as it is then quicker for us to add to our system. It is also a good idea to provide a variety of contact numbers, for example your home number, work number and mobile number, as if you only give us one, it really limits the opportunities the team have of getting hold of you if they need to, which isn't great when you need to be kept in the loop. It is also essential to update your CV after every locum placement that you do, to constantly add to your portfolio of experience.
Disclosure and Barring Service
Not many people know about this handy service, however it can save you both time and money. To practice medicine, you need a CRB check (criminal record bureau). The Disclosure and Barring (DBS) service automatically renews your CRB and it only costs £13 per year instead of the £44 you can expect to pay if you provide a CRB for every agency you work for. Once you receive your CRB, you then have two weeks to register it with the DBS. Once registered, any company can check it easily online, so there is no need for repetition or applying again. From our perspective, it helps us process your documentation faster, as we can double check your CRB details via the DBS making instantly sure we have up to date information.
Quick fire pointers:
Your GMC registration will need to be up to date, but you can check this easily online
Looking after your health needs to be monitored too, so keep a record of your immunity reports, including your hepatitis B booster, as these need to be done every five years
Be ready at the drop of a hat by having all your current documentation saved on a USB stick or on a clearly labelled folder on your computer. Then you can simply send out the one folder with all the relevant information and it also means you know where everything is
Access to a scanner is useful as you can scan your paper documents in to your computer, save them as files and email off easily. If you don't have one at home, then try looking in your local library or even your hospital reception
REMEMBER: Keep old and new documents separate. You need to make sure you send the newest versions of any documentation, such as your CV, so that there are no gaps in your employment or medical history.
[testimonial name="By Steven Kinealy" who="Head of Compliance" imagelinks="https://totalassist.co.uk/wp-content/uploads/2014/07/Steve-official-photo-e1405070453607.jpg" vertical="no"]"I have been working at Total Assist Group heading up the Compliance team since 2006. I aim to ensure your documentation is completely up to date and in order so that you can get the locum placements that you want."[/testimonial]
[tagline_container type="one or two" link="https://totalassist.co.uk/doctors/registration/" title="Register today" second_line="to get locum work booked in" iconlink="only for type2″][/tagline_container]