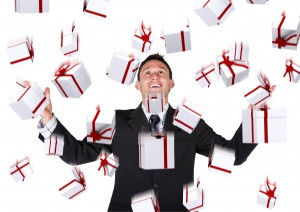 At Total Assist Group, I ensure that as a company we not only offer superb basic salaries along with a first-rate commission structure, but we also strive to inspire staff to push themselves to the limits, by providing an attractive reward scheme – a quick fire way to create a dynamic and immediate buzz in the office. It can act as a fantastic communication tool between you and your staff, to showcase what skill sets and behaviours you want to encourage and praise to maintain the flourishing growth of productivity – vital for any thriving industry. I am incredibly keen to promote a competitive and eager atmosphere at Total Assist Group, to really encourage staff,  and I find that offering rewards is an excellent way to achieve this. I want to tell employees that by knuckling down, finding experienced candidates and filling as many client vacancies as possible, they are doing a good job and will therefore be rewarded.
So how do I reward staff?

Total Assist Group is a very full on and boisterous environment, so it is vital to offer staff something extra to strive for that they really want – a holiday. I run lengthy sales competitions for recruitment consultants and client teams, showing a clearly displayed leader board so staff can see how they rank against each other. Whoever tops the leader board gets themselves flights worth £5,000 to take them on their dream holiday to recharge their batteries before coming back to the sales floor, fully refreshed and ready to deliver once more. Having a visible leader board acts as real incentive, with everyone playing off each other to drive up their figures, which is brilliant for business.
Other ideas could be money or cash bonuses, additional annual leave or various employee discounts on products or services. Even something as small as taking the team out for lunch – which I regularly do – will still make a key difference to the final numbers, as it shows I appreciate how hard everyone works.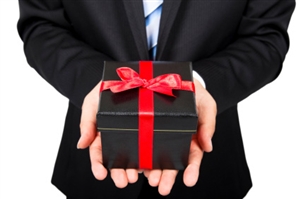 Top three reasons to have reward schemes
1)      It's all about motivation
Typical motivations such as salary, pensions and job security are pretty much given nowadays, so it's good to find innovative ways to push staff harder. Most people don't work at their full capacity, so dangling an extra juicy carrot could be just the incentive needed to boost business.
2)      Encourages a good sense of community
Rewards undoubtedly bring out the competitive streak in employees, and this friendly rivalry is a great way to get your teams bonding and working towards a common goal with a bit more vigour. Having a united workforce will bring in better results and create a flowing office atmosphere, with the candidate and client departments communicating well to bag the results they need.
3)      Boost productivity and performance
Rewards should definitely be all-inclusive, allowing for every employee to get involved and be in with a chance to win – you don't want to be accused of 'favourtism'. The fact that I have tailored the reward system so that it appeals to Total Assist Group's specific range of employees is also useful, and I have utilised this to get them working harder. Aiming for the reward will encourage a high and sustainable level of productivity.
Want to try your hand at a reward scheme?
There are a few factors you should take in to consideration when undertaking creating a reward scheme. These are:
Who are you going to reward?
How are you going to reward them?
How will the reward be delivered?
What criteria will need to be met to gain rewards?
Reward initiatives can be immensely beneficial to really spur your staff on to the next level, so ensure you make the most of this occasionally overlooked business tool.
[testimonial name="By Grant Finn" who="CEO of Total Assist Group" imagelinks="https://totalassist.co.uk/wp-content/uploads/2014/07/Grant125.jpg" vertical="no"]"I have worked tirelessly at Total Assist Group for over 10 years now. I have overall responsibility for executing the continuous growth strategy of the company."[/testimonial]