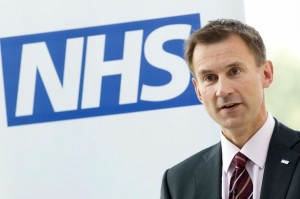 A lack of funding is not an excuse for poor care, says the health secretary
Health Secretary Jeremy Hunt has declared that a lack of money is no excuse to deliver poor care, after the trusts placed in special measures estimate a collective deficit of almost £140 million this year.
Five of the 11 trusts put into special measures after the Keogh review plan to end 2014/15 with deficits that are equivalent to between 10% and 12% of their turnover.
Is money linked to care?
Mr Hunt told the Health Service Journal "The path to lower cost and the path to safer care are the same paths." Agreeing that ensuring wards were fully manned would have "short term implications" on finances, he also reassured that the safer care produced would cut costs in the long run.
"There are financial pressures all over the NHS but the safest trusts have the best financial performance. Monday should never be an excuse," he continued.