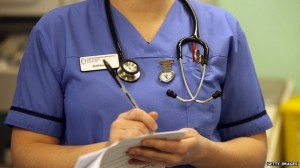 Leading medical figures call for discussion about NHS funding
Prominent health experts have called for a national debate on how the NHS in England is funded, amid fears that the current system will not be able to withstand financial pressures.
The letter to The Times claims that challenges from an ageing population had piled on additional strain to NHS budgets, with an extra £30 billion predicted to be needed by 2020 if the NHS is to continue being funded at it's current levels. The letter begs for a cross-party intervention conversation to try and negotiate the way forward for the "scope, provision and funding of health and social care."
The nine leading signatories have suggested options such as higher taxes or charges for some treatments.
Better funding crisis
The letter continues ""The status quo is not an option. We are already seeing the signs of the system creaking at the seams. We need a new settlement; a fundamental, holistic agreement with the country on what health and social care should be, how and where it is delivered to maximise the quality of care, and how it should be paid for."
The signatories, which include the heads of the Royal College of Physicians and Royal College of Nursing, have stated that they believe discussions should start now and be completed by the end of 2015.