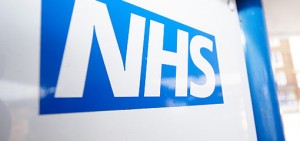 One of six agencies to be awarded Preferred Supplier Status with North England procurement group
Total Assist Group continues to make it's mark within the recruitment industry by gaining this prestigious appointment supporting the North of England Commercial Procurement Collaborative (NoECPC), becoming one of only six agencies across the country to provide medical professionals to all 43 member trusts of the NoECPC.
New NHS opportunities
Always eagle eyed for new opportunities for our increasing range of healthcare staff, Total Assist Group have been awarded a high score of 96% to gain entry on to the framework, which will give our candidates access to work across Northern England at a host of quality hospitals. In addition, although the NoECPC predominantly covers the North of England's NHS trusts, it's member trusts can be found across East Anglia, the Midlands and even reach as far as Wiltshire.
Total Assist Group are proud to provide experts for vacancies across all the NoECPC's geographic locations, helping the trusts to continue giving the very best of care to their all-important patients.
[tagline_container type="one" link="https://totalassist.co.uk/doctors/registration/" title="Doctors Register Today" second_line="to get work across North England"][/tagline_container]