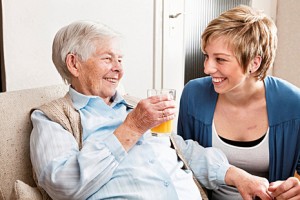 Survey says council-run care is unsustainable
Social services chiefs have stated that council-run care systems for the elderly and disabled adults is increasingly becoming unsustainable, due to increasing funding cuts yet rising demands.
The survey of 144 social care departments across England discovered that savings of over a quarter have had to be made since 2010, with a cut of 12% representing a cash drop of £266 million since last year. Despite budget slashes, the study also showed that demand for social care support has risen by 14% since 2010, leaving councils scrambling to make cuts to both the money spent per patient and how many people receive care.
Association of Directors of Adult Social Services president David Pearson told BBC News "Our survey shows beyond doubt that we have reached the point where we are unable to absorb the pressures. As resources reduce and need increases, directors are increasingly concerned about the impact on countless vulnerable people who will fail to receive, or not be able to afford, the social care services they need and deserve."
Continuing care
However, Mr Pearson has also praised the priority being placed on social care by councils, with 35% of local government budget being spent in this section and a £3.8 billion boost expected from the NHS funded Department of Health's Better Care Fund. This fund aims to offer integration between health and social care services.
Experts have warned that social care cuts could impact on the NHS, adding to struggling A&E units because of a lack of community support.