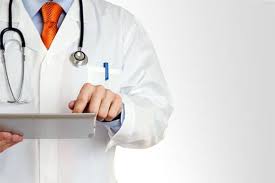 With a multitude of benefits, working as a locum doctor definitely has it's plus points – a higher rate of pay per hour, better home / work balance and increased flexibility to name a few. However, working as a locum is slightly different from your usual hospital based permanent post, and it's useful to have a few additional strings to your bow to really make a success of your continuing locum placements.
Here are our top four skills you need to inject in to your locum career…
1) Be adaptable – As a locum doctor, you will be heading to different hospitals either in your local area or across the UK, and you can't expect each experience to be uniform – in fact, one of the positives of locuming is that you get to enjoy such a variety of posts. You may have different equipment available to you in certain areas, or different computer systems used in different trusts, so being able to adapt to new surroundings and processes easily is a vital skill.
2) Be flexible – One of the great benefits of working as a locum doctor is the flexibility it affords you, so make sure you in turn are also flexible to really get the most out of it. Use the resources that are available to you and try not be set in your ways, as you can actually learn so much from your locum shifts. It's also worth being more flexible regarding the hours you work and where you will travel to, as this will further widen your horizons and enable you to really get all you can from your locum experience.
3) Have strong self esteem – Working as a locum, you do tend to be flitting about, whether you are racing around between hospital departments or even testing the waters at different NHS trusts. No matter where you are however, always maintain your sense of positive self esteem to help integrate you into the teams you are working with, establishing yourself as a qualified and experienced professional. As a temporary teammate, you may be viewed slightly different to the permanent staff, but you are still a key component of the department whilst you are working, so always bear that in mind.
4) Have an open mind – Doctors who choose to work locum make themselves available to a range of new experiences and opportunities, so it's a great idea to keep open to what could potentially come your way. Enjoy the prospects of travelling around the country and learning about different environments; soaking up new perspectives and people along the way.
[tagline_container type="one or two" link="https://totalassist.co.uk/availability/" title="Submit your availability today" second_line="to start your successful locum career" iconlink="only for type2″][/tagline_container]