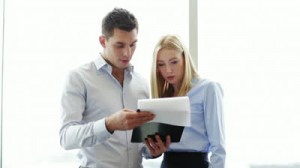 Being an advocate for teamwork can be hugely rewarding for your career prospects, and it is a core value I have long promoted at Total Assist Group; encouraging colleagues to treat each other with respect and professionalism, helping each other to succeed at all costs. Teams are a central aspect of any business, but especially in recruitment. The collective  innovative energy of a team can get the job done more effectively and in less time too, so brushing up on your teamwork skills should be a priority on your to do list. Being a prominent component of a team is also the ideal way to get noticed on the career ladder, as it demonstrates you have all the skills necessary to take your career to the next fruitful steps.
The ideal team player is a committed and cooperative problem solver, with an aptitude for multitasking and the drive to help colleagues in any way possible. At Total Assist Group, our candidate, compliance and client teams are closely interlinked so that we can achieve fantastic results, day after day. Strong teamwork builds successful businesses, so here's how you can get your team on track.
How can you work successfully within a team?
1) Know and utilise your strengths
Every employee has a valuable skill set that they can offer the group, so finding a role within the team that lets you showcase your strengths is a great idea, as not only will it ensure you reach your goals and boost productivity, but you will make a good impression on both management and your colleagues. Whether it is your organisational nature or your obsession with time management, these are key skills when it comes to teamwork.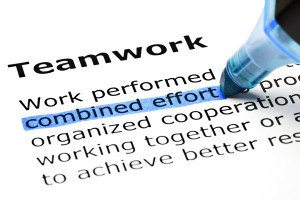 2) Understand the goals
For a team to really flourish, each participant must be aware of the end goals and aims, whether this is for a one time project, or on a more long term continuing basis. Using solid and open communication with each other will enable the workflow to function well, while it is also important that you maintain awareness about what tasks you need to undertake to help the group succeed.
3) Be reliable
Unreliable people only slow down group progress, which no one wants. By simply doing what you say you will, when you say you will, is a massive help, as nowadays many people will forget tasks, or shuffle activities down their schedules. By completing your promises on time and to a good standard, your teammates will appreciate your input and know they can rely on your support. It is also vital to ensure that the consistency of your work is also reliable and stays at the same level, so that your colleagues know what to expect from you.
4) Communicate well
By far the most important factor of teamwork, communication is key for moving and developing projects forward, motivating your colleagues and ensuring that your team is on track to succeed. Every single person should be involved and active, with the confidence to share ideas freely as well as deliver useful feedback, including praise for good ideas. Communication is used to allocate out tasks and plan the progression of the workload so being able to listen and respond to others is essential. Our recruitment consultants for example, need to listen to what the client account managers say so that they can ensure they deliver an ideal candidate for the role. In turn, the client account managers then need to listen to feedback about the candidate so they can help sell the individual to the client. Communication keeps teams ticking over nicely.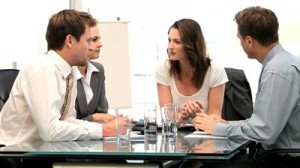 5) Be flexible
Changes and challenges can be viewed with trepidation, but they shouldn't be. Don't fight change, but embrace it so that you can take advantage of new opportunities. Occasionally, the end goals for your project or team will change, or deadlines may be brought forward or backwards, or budgets may have been expanded or restricted. Whatever edits and amendments you may now have to make to your team structure and plan, go with the flow and tackle new decisions together.
Top four teamwork tips
Don't cherry pick easy projects for quick kudos – show you are a hard worker who accepts challenges face on by going for a trickier choice
Offer support if colleagues are falling behind and positive feedback if a colleague is doing well – being responsive makes a good impression not only on your teammates but on management as well
Share your information and resources – everyone in the team is there for the same reason and purpose, so it is counter productive to keep new information to yourself
Be positive and open – being open allows you to learn from your colleagues with different strengths to you, whilst a positive, can-do attitude is extremely refreshing in group scenarios
[testimonial name="By Justin Rich" who="Chairman at Total Assist Group " imagelinks="https://totalassist.co.uk/wp-content/uploads/2014/06/Justin-5.jpg" vertical="no"]"Total Assist was founded by myself in 1999 specialising in the supply of Locum Doctors and today more than 70 ambitious employees occupy our modern offices and headquarters in Essex."[/testimonial]