He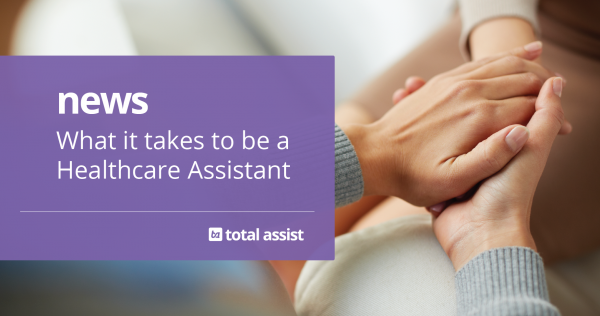 althcare assistants (HCAs) are a vital part of the nursing and healthcare profession, supporting in hospitals or community settings, such as GP surgeries and nursing homes. HCAs can work with various different people and places such as within the criminal justice system, helping those with mental health and learning difficulties as well as supporting Registered Nurses (RN) in the delivery of nursing care.
HCAs have a range of skills that they need to master, this is important as they have to work closely with patients every single shift. Communication, organisation and observational skills are a must.
They are known for making patients feel more relaxed and comfortable within their situation with their cheerful and friendly personality which will help to highlight their passion for their role.
Working Life
As a HCA, you'll work under the guidance of a qualified healthcare professional, usually a nurse. As well as working with doctors, midwives and other healthcare professionals, as they have a lot of contact with patients.
The work varies depending on where you are based; in hospitals, jobs can include:
Washing and dressing patients
Serving meals and helping patients to eat
Monitoring patient's conditions (take temperature, pulse and weight.)
In health centres and GP surgeries jobs include:
Sterilising equipment
Health checks
Restock
Process lab samples
Take blood samples
Health promotion or health education work
You should also consider getting work experience before you apply so you'll know what it's like to work within the health care industry and environment. You will need to be prepared for a very hands-on position, as HCAs are asked to complete personal care tasks that will accommodate patients.
Total Assist supplies Healthcare assistants across the nation, if you would like to find out about our recent vacancies contact our Nursing desk today on: 01708388070, email nursing@totalassist.co.uk or visit: https://totalassist.co.uk/registration/
You can also earn up to £200 by referring a friend, colleague or family member to Total Assist. Terms and conditions apply. https://totalassist.co.uk/recommend-a-friend/
References:
https://www.healthcareers.nhs.uk/explore-roles/clinical-support-staff/healthcare-assistant%20
https://www.rcn.org.uk/professional-development/become-an-hca-ap
https://nationalcareersservice.direct.gov.uk/job-profiles/healthcare-assistant