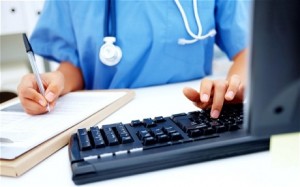 With NHS budgets being squeezed tighter than ever before, permanent medical jobs are few and far between – let alone managing to find one that suits you and your skill set. If you are wondering which direction to take your career in, then considering locum work should be at the top of your list. The current staffing shortages across hospital trusts in the UK means that as a locum doctor, you wouldn't be left twiddling your thumbs searching for hours, and locum work can open up more opportunities than you may have anticipated.
Is locum work a viable career option?
One of the undoubted, most prominent benefits to working as a locum doctor is the fact that you are now entirely in charge of your own career. Many doctors engage in locum work as part of a portfolio career, which would also include other medically minded commitments, such as politics, journalism, research and teaching, as they can then juggle numerous activities easily. Another aspect of this would be the variety of length that you can find with locum work. Slotting in ad-hoc days between placements or when you find yourself unexpectedly free is always an option, as are longer term posts, such as when a hospital needs to cover maternity leave or sickness. In these instances, you could find yourself based at the same hospital for a number of months.
Locum work also gives you the chance to toy around with your choices.  You can use placements to sample different working environments, as well as test out different locations. You could be based near to home, or you may have to tackle a long commute. You may even have to stay out of town overnight, being put up in accommodation. Sampling the different options can let you analyse how you want to work and what your preferences are, whether you like being in thriving cities, rustic rural areas, large hospitals or small community hospitals. If you have just moved to an area or have only just qualified, getting some locum shifts under your belt could help you find out more about your new surroundings. Locuming lets you tweak and tailor your career.
How will locum work affect my lifestyle?
Many doctors report that locum work has a very positive effect on their lifestyle and their home / work balance, especially if they have a family. The high degree of autonomy over working hours and location means you are more flexible, whilst managing your own schedule also enables you to take breaks whenever you need to, for example if you want to travel extensively or commit to another project. Also, working late will be a thing of the past as your working commitments will be rigidly defined and will leave out the messy managerial concerns that can sometimes plague hospital doctors. You won't have the usual arguments about who will be working Christmas this year as you can simply not book any placements for that time period.
You'll even gain small business skills, as you tackle negotiating your pay, completing and sending off timesheets and invoices, as well as organising your tax. These are useful transferable skills.
Locum work definitely appeals to a wide range of doctors, and suits a variety of different needs and purposes. Many retired doctors choose to take up ad-hoc locum shifts, so they can keep their hand in medical practice and still treat patients, which they enjoy doing. The same would apply if you are currently between permanent posts and want some work to fill the gaps in your schedule. Equally, if you are looking for a permanent job and want to make some money whilst your hunt, then locuming is a great idea, as not only are you earning, but you are adding valuable experience to your CV, which will help you land that permanent post. Related to this, if you get your name out there by working locally, when a permanent job does become available, you will be in a stronger position to be at the top of CV pile.
[tagline_container type="one or two" link="https://totalassist.co.uk/doctors/registration/" title="Register today" second_line="to reap the benefits of locum work" iconlink="only for type2″][/tagline_container]