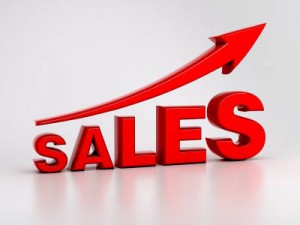 Recruitment is one of the many prongs on the sales ladder, so to build and develop a successful career in this sector, it is important to have fundamental sales know-how and the confidence to persuade others to get involved with your company and what you have to promote. One of the key values I advocate here at Total Assist Group is 'always be selling'. For me, having that consistent drive and determination is all-important, as well as being completely valuable to increasing business relations.
Here are my reasons why working within sales should be on your agenda.
Reasons to work in sales
1) Excellent career prospects – On the whole, sales is a very versatile field with most companies and industries having some aspect of sales within their business. So, if you have the right skills you could pretty much go anywhere to make your mark. This also means that progressing up the career ladder is common place, with good old fashioned hard graft and work experience meaning working your way from the bottom, up is extremely achievable. Sales is also a stable career option, even in times of recession, as this is usually when companies need to sell the hardest.
2) Great professional development – Sales is very hands on, so you are naturally going to learn the most when physically performing the job, however there are plenty of decent resources you can use to brush up your skills, such as books, seminars and courses, which may help boost your confidence when you are first beginning. Sales is also a flexible industry, loading you up with brilliant transferable skills which you can then take to a majority of business roles in the future.
3) Freedom – One of a salesperson's greatest assets is their ability to use their initiative. This gives you the autonomy to run and manage your own desk and workload, providing a freedom and independence that many teams don't have. At Total Assist Group, each Recruitment Consultant will operate their own desk, with their own pipelines of candidates, working through the tasks needed to be done with little guidance.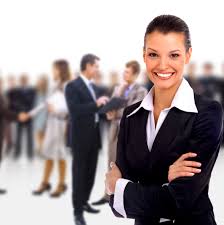 4) Rewards – Yes, working in sales can generate you a lot of money if you put the work in. Salaries are on the whole good, with the added plus point of commission and bonuses for hitting targets. One of the most beneficial aspects of working in sales is that the harder you work, the more you get paid; your earnings are a true reflection of the effort you put in. The same definitely can't be said for all businesses. At Total Assist Group, we also run sales competitions, enabling consultants to be in with a chance to win a £5,000 holiday.
5) Satisfaction – The feeling you get when you land a deal is pretty unbeatable. From chasing the candidates, sending CV's and information over to clients, to finally getting a candidate booked in for a placement, you've been there for the whole cycle of events, and seeing your plans come to fruition is greatly satisfying. In the medical recruitment market especially, you also feel you are making a real difference, as many hospitals desperately need locum staff so that patient care standards don't slip. Being able to help is a great accomplishment.
Characteristics to work in sales
Handle stress well – Working in sales, you will need to learn how to effectively excel under stressful conditions as targets and figures will be piled on you.
Time efficient – Time is forever sparse in the world of sales, so being able to manage your diary to utilise every spare second of your time will be one of your most useful skills.
Highly motivated – Used to having a lot on your plate, you will need good levels of self motivation to ensure you don't flag behind when the pressure is turned on. Being a problem solver to boot helps.
Great networking skills – Whilst it may not be professional to be the life and soul of the party when in work, taking a sociable and communicative attitude to your candidates and clients is useful in generating more business. Confidence and being good at presenting yourself and the brand will be essential to your career.
[testimonial name="By Justin Rich" who="Chairman at Total Assist Group " imagelinks="https://totalassist.co.uk/wp-content/uploads/2014/06/Justin-5.jpg" vertical="no"]"Total Assist was founded by myself in 1999 specialising in the supply of Locum Doctors and today more than 70 ambitious employees occupy our modern offices and headquarters in Essex."[/testimonial]