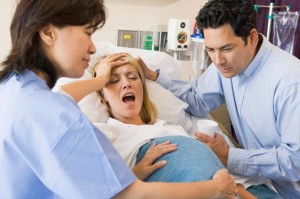 Over half of trusts having to temporarily close maternity wards to ease pressure
Recent figures reveal that 51% of NHS trusts have had to temporarily shut maternity units over the past year, blaming lack of staff or beds as the reason why.
Previous research by the Conservative Party in 2008 also showed that 42% of trusts had to close their maternity units at least once. Despite government reassurances that there is now greater choice in maternity care, with the number of midwife led units almost doubling since 2010, the statistics say that one in 10 trusts had been forced to close their unit 10 times or more.
Although some closures were for a few hours, others wards were reported to have closed to new patients for more than 48 hours until pressures eased.
Maternity care threatened
It was discovered that Nottingham University Hospital Trust closed the most, tallying up 97 closures across two hospitals. Leeds Teaching Hospitals NHS Trust wasn't far behind with a recorded 89 closures, again across two hospitals.
The Royal College of Midwives believe this could be down to the shortage of staff, as the birth rate is the highest it has been since the early 1970's. Other demands have also impacted the service, with more complex births due to obesity and multiple births linked to fertility treatment.
Health minister Dr Dan Poulter told BBC News "There will always be very limited occasions when a maternity unit cannot safely accept more women into their care and may need to close temporarily. Any decisions to redirect women are made by clinicians as part of a carefully managed process."
RCM chief executive Cathy Warwick said "If units are regularly and persistently having to close their doors to women it suggests there is a serious underlying problem." Elizabeth Duff, of the National Childbirth Trust, said "This failure of maternity services can mean women get passed from pillar to post when having a baby. This is hugely disruptive to labour."