Compliance
Total Assist Group is committed to providing the highest standard of compliance for all our candidates.  We pride ourselves on our diamond status service and our team guarantee to make the process from start to finish as a easy as possible.
As one of the UK's leading recruiters supplying medical staff, we adhere to compliance requirements of the NHS approved frameworks: the Crown Commercial Service (CCS), Health Trust Europe (HTE), London Procurement Partnership (LPP) and the Collaborative Procurement Partnership (CPP) .
Making things simple…
Getting ready for your placement couldn't be easier with Total Assist. Once you have registered with us, our friendly team will be in touch to get the process started and on your way to your new job.
We will talk you the process step-by-step, working with you to get all of your documentation in order. At any time you need to speak to someone; whether you have a concern or just need to ask a few questions, our dedicated Compliance Officers will be on-hand help at any time.
Compliance on the Road
As part of our on-going commitment to providing high-standard compliance, most of our candidates will require a meeting with one of our compliance officers. This is an opportunity not only to go over the necessary documents and checks but also it gives us a chance to meet you in person and get to know you a little better. Don't worry though, you won't be expected to travel out of your way for your meeting; Total Assist will work around you…
We give you the choice of not only the time and date of your interview but also the location. Our team of field-based compliance officers are out on the road to meet you at your convenience at home, at work or even at one of our offices if you prefer.
For more info or to arrange a meeting with our field-based team, call us on 01708 388 033 or email compliance@totalassist.co.uk
As corporate members of the Recruitment Employment Confederation (REC) our recruitment compliance process is accredited to REC's Code of Professional Practice and the Conduct of Employment Agencies/Employment Businesses Regulation 2003. Please click to view our REC Corporate Membership, REC Compliance Test Certificate, Cyber Essentials Certificate of Assurance, ISAME Consortium Certificate of Assurance.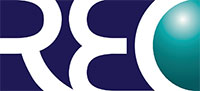 The Benefit to you
In addition to our field-based Compliance Officers, Total Assist offer a wide range of benefits when you register for our services. These include:
Basic adult and paediatric life support training

Full moving and handing training

Comprehensive online training courses such as health and safety, COSHH, RIDDOR, infection control, fire safety, handling violence and aggression, lone worker, Caldicott protcols, complaints handling and more…

Full blood screen carried out by a certified Phlebotomist

24/7 support

and much more…
Compliance Requirements under the National Frameworks
As part of the compliance process, Total Assist will need to conduct a series of pre-employment checks as per the mandatory requirements outlined in the Department of Health and Social Care Code of Practice and in the guidelines of the NHS Crown Commercial Service, Health Trust Europe and the London and Collaborative Procurement Partnerships.
You will need to supply the following documentation when registering with Total Assist Recruitment:
Right to Work – evidence of valid EEA passport OR Valid Passport and Visa
IELTS (if applicable)
CV – detailing 10 year's history and explanation of all gaps
x2 Referee Details – covering one year of employment
DBS Certificate (formally CRB) – if you have not registered with the update service, we will need to apply for a new DBS through Total Assist
Overseas Police Check (if applicable)
x2 Proof of Addresses (utility bill, bank statement, letter from governing body etc. both must be dated within the last three months)
Training Certificates – including life support, mandatory training and safeguarding adults & children dated in the last year. If not completed, see our available training here
Qualifications – as stated on your CV
Proof of GMC | NMC | HCPC | GphC (if applicable) – Original copies of your certificate/proof of entry
Valid Professional Indemnity Insurance confirmation (if applicable)
Passport sized photograph – in colour and clear
Evidence of Immunisations/Immunity – Hep B Antibodies, Measles, Rubella, Varicella, Tuberculosis (BCG Declaration or proof of immunity) For EPP Candidates – HIV, Hep B Antigen, Hep C – All stating IVS(For any outstanding bloods reports, we can take a blood sample and test them for you at a charge.)
01708 388 000 | Blackburn House | 22-26 Eastern Road | Romford | Greater London | RM1 3PJ
Proud to be part of every major NHS Framework: