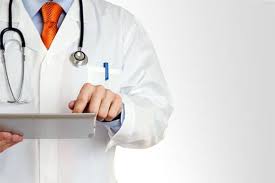 Patients feel ignored by complaints process
A new survey reveals that patients are still unhappy with the way in which the NHS deals with complaints, with over half of the believing their complaint had been ignored.
The poll of 4,000 people in the UK, undertaken by Populus for consumer group Which?, showed that 43% of patients were dissatisfied with the outcomes of their complaints, whilst over half felt that their issues had been ignored. On the other side of the coin,a quarter of the study said they were happy with how their complaint had been handled, which is a rise from the 16% recorded two years ago.
Clearing up complaints
During a government commissioned inquiry into complaints last year, patients explained they found the current system unresponsive and confusing to deal with. To tackle this, hospitals in England were asked to publish updates on complaints, and to make it very clear to patients what they had to do if they were at all unhappy with the standard of their care.
Which? executive director Richard Lloyd said the survey showed the reforms were "beginning to have an effect" although more needed to be done. Health Minister Dr Dan Poulter told BBC News "We want a culture of openness in all our hospitals."
Katherine Rake, chief executive of Healthwatch England, said "It is simply unacceptable that more than half of people who make complaints still feel like they are being ignored. If the health and social care system is serious about driving patient-centred improvement then the complaints system needs to be radically simplified."