With a dynamic, developing and decisive company such as Total Assist Group, there is always going to be an abundance of career opportunities, as there are many cogs in the Total Assist Group machinery. Each person plays an important role is growing and developing the business, spreading our reputation as a quality, customer-centric recruitment company.
One of the ways we succeed in customer service is in our thorough and detailed approach to compliance; understanding the medical minefield of professional paperwork, including registrations, immunity checks and references to name a few. If accuracy is your middle name, then a career in compliance could be right up your street.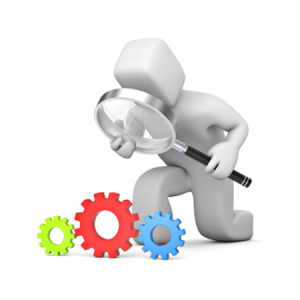 Our Compliance Officer Robert Smith explains about the ins and outs of his daily tasks…
9.00am
"My role within the busy compliance team is to organise the face to face introductory meetings between our representatives and doctors once they have registered to work with Total Assist Group. Face to face meetings are an important aspect of the compliance process, as it is vital we ensure every doctor we promote is who they say they are, holding a valid GMC registration and able to practice in the UK.
"When I arrive in the office at 9.00am I start by reading through all my emails, which usually relate to meetings I've been attempting to schedule. I may also be sent documentation by doctors, such as CV's, which I also need to process and organise, making sure they are inputted correctly on our database system. I will also do GMC checks. This basically involves double checking the doctors that are due to start placements over the next few days, making sure that the General Medical Council have no warnings against their names that we need to be aware of."
11.00am
"Next on my to-do list is going through the assessment forms, sent to me by the Recruitment Consultants. The guys use these forms to let the rest of the team know that they are the point of contact for that doctor, usually highlighting the doctor's specific grade and specialty. In compliance we find the assessment forms a really useful tool for keeping track of all the new doctors who agree to work with us, as they provide a direct snapshot of information."
1.00pm
"Everyone in the office usually stops for lunch at the same time, around 1.00pm. I usually go for a bit of a walk to stretch my legs before returning to my desk at 2.00pm."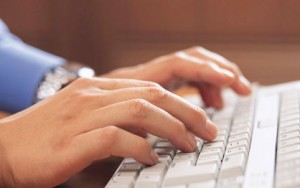 2.00pm
"I spend the bulk of my afternoons calling doctors who have only just registered and are new to working with us, so that I can book in their face to face meetings. Depending on how many doctors get inputted into our system, I can have around 50 doctors to call through each day.
"I work with three drivers who perform the face to face meetings across England. Alan is based in the South; Declan covers the Midlands whilst Anthony visits doctors in the North. When arranging the face to face meetings, I have to double check their calendars to see when they are free and slot in new appointments where I can. You have to be quite on the ball with your geography and logistics, as the drivers will sometimes have to travel up to two to three hours between appointments. Google maps definitely comes in handy!"
4.00pm
"If I manage to get through my lists of calls to make, then I chip in where I can helping the other Compliance Officers, as we all focus on slightly different areas. My colleague Nicole for example usually makes about 100 phone calls per day as she chases up missing documents that hospital trusts need before they employ a locum doctor.
"Some members of the team – Samson and Karan – will be busy chasing up references. This involves calling the hospital the referee (usually a consultant) works at and speaking to their secretary to obtain contact details, so that we can email over a reference request form. These guys also deal with scanned documents and compiling all the paperwork together, putting it in doctor specific files for future reference. Things like the document's validity, expiry date, source of origin, whether it is a translation, etc will all need to be checked, so I help out here if I have time."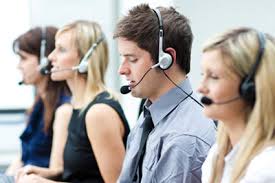 4.30pm
"The other members of the compliance team deal with the database of working doctors who are currently out on locum placements. They will keep their files up to date and chase up any documentation that may have expired or are due to expire during the course of their shifts. If I can squeeze in a few phone calls to help out I will do."
5.00pm
"Home time! Working in compliance you need an incredibly exact eye for detail, as there is a lot of data entry, proofreading and double checking, especially with dates and it is so important to get this right. If you misread a date you could potentially stop a doctor gaining work so you have to be alert. It's really satisfying to get all the paperwork organised and straightened out, and I really enjoy working in such a team environment."
[testimonial name="Robert Smith" who="Compliance Officer" imagelinks="https://totalassist.co.uk/wp-content/uploads/2014/07/Robert-image-e1404834095492.jpg" vertical="no"]"I joined Total Assist Group nearly three months ago on the apprenticeship scheme, working within the busy compliance team. "[/testimonial]