REC's Director of Policy and Professional Services explains how agencies add value
There are many advantages why freelance and locum workers opt to work through recruitment agencies instead of going solo, however Tom Hadley, The Recruitment and Employment Confederation's Director of Policy and Professional Services analyses this further on his interesting blog The Policy Diaries. He believes that due to the increasingly competitive recruitment market, it is now all important for agencies to ramp up the customer service and really provide 'added value', emphasising that the industry is becoming more 'candidate driven' then ever before.
Identifying the benefits
Working with an intermediary has it's plus points, with Mr Hadley labelling one clear advantage as the fact that agencies can provide an additional channel with which to gain work. An aspect of this is solid relationship building and networking, enabling agencies to develop a deep and detailed relationship with clients, so that they have a thorough understanding of the work force that is required and can also preempt any employment issues that may arise. Here at Total Assist Group for example, each of our Client Account Managers will actively visit the hospitals and NHS trusts that they work directly with to create a succinct, face to face rapport so that we can better help them fulfill any staffing shortages.
Especially with regards to the healthcare industry, Mr Hadley suggests that working through an agency is more reassuring for employers and reduces the risk factor. "Intermediaries are increasingly seen as 'guarantors' in terms of the quality and ethics of the individual being brought in to drive a specific project," he writes. Doctors wishing to work through an agency are more likely to be looked upon favourably by hospitals as detailed checklist criteria ensure we would only send CV's of the most qualified and experienced candidates for the position, also meaning that the job would be rewarding and satisfying for the doctor themselves.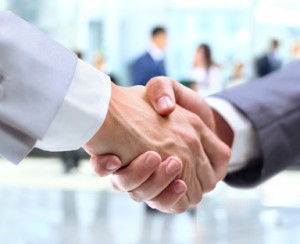 Increasing opportunity
It's not just UK based workers who are interested in agency opportunities however, as Mr Hadley cites a Mori/IMA survey that has flagged the recent trend of the 'internationlisation' of the freelance market. At Total Assist Group, we work with numerous doctors from overseas who have moved abroad to work in the UK. Whatever the reasons behind emigrating, using an agency such as ourselves is a good step in finding suitable work in new locations as an agency will have good local links.
With an array of positions available at the drop of the hat, providing 'added value' is more than just presenting the paperwork. Mr Hadley explains "A final benefit is the support and guidance that intermediaries can provide the individuals themselves. This can include sign posting support on legal and personal taxation issues as well as a detailed insight into the culture, internal workings and specific needs of the client organisation." This is most definitely true of the medical professionals that Total Assist Group work with, as it is vital that each and every doctor is compliant before they are sent out to work. This means an onslaught of checks and appraisals need to be carried out and it is a process that we are heavily involved in every step of the way to make working locum as easy as possible for our candidates. Our experienced Recruitment Consultants will also be able to provide an insight on hospital settings, layouts and atmosphere, which is incredibly handy for our portfolio of working medics.
Mr Hadley concludes by hailing the changing roles of agencies and how they have developed with the industry to become a more inclusive platform for professionals. "Specialist recruiters and interim firms recognise the need to become genuine 'career mentors' and to provide the best possible service to individual workers as well as to employers," he agrees.
[testimonial name="Recruitment Influencer – Tom Hadley" who="Director of Policy and Professional Services at REC" imagelinks="https://totalassist.co.uk/wp-content/uploads/2014/07/Tom-Hadley-small-e1405957945580.jpg" vertical="no"]"Tom and his team lobby key Government and EU officials on a range of employment issues, regularly meeting with MPs and advising on the labour market."[/testimonial]