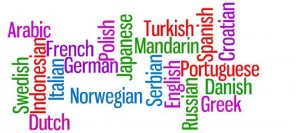 GMC introduce new fluency checks
The General Medical Council (GMC) now have the power to check the English language skills of doctors who qualified in Europe and wish to work in the UK.
Previously, the GMC could only verify the language fluency of doctors coming from outside the EU to work in Britain, however new rules now enable them to check the language skills of European doctors as well, the GMC hailing the move as an "important milestone". 
At the end of April, there were 27,641 doctors registered with the GMC who had qualified in European countries, including Ireland, Germany, Greece, Italy and Romania.
Vital knowledge
The changes allow the GMC to ask European doctors for evidence of knowledge of English, and to order them to have a language test if "serious concerns" are raised about them. The amendments were created after German doctor Dr Daniel Ubani gave a lethal dose of a painkiller to patient during an out-of-hours shift. As a German citizen, he was not required to complete a language test.
GMC chief executive Niall Dickson told BBC News "This is an important milestone in creating better, safer care for patients. Everyone has a right to expect to be treated by doctors who can communicate effectively in English and this will help us achieve this."
Health Minister Dan Poulter said "For the first time ever, we have a full system of checks in place to prevent doctors working in the NHS who do not have the necessary knowledge of English from treating patients. This is a huge step forward for patient safety. I am pleased to have played my part in making this happen."