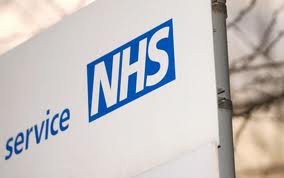 Private firms receive insider information about NHS contracts
A campaign group have discovered that consultancy and health insurance companies have been part of a discreet group which receives regular updates from senior health service managers. This has raised alarm bells that privatisation could be on the cards sooner than expected.
Spinwatch obtained the information from a Freedom of Information Act request, revealing the high rolling Commissioning Support Industry Group (CSIG), whose members are vying to win an estimated £1 billion of contracts advising the new doctor-led clinical commissioning groups that will be responsible for spending more than two-thirds of the NHS budget on purchasing patient care. Those awarded contracts to advise doctors' groups will be involved in patient care reforms, drug purchasing, negotiating hospital contracts and, crucially, outsourcing services to the private sector.
Public services
Dr Jacky Davis, founder of Keep the NHS Public, told The Guardian "David Cameron promised us transparency, but this exposes the cat's cradle of secret connections between politicians with a financial interest in privatising the service – the big five management consultants, multinational private companies and officials running the health service. This exposes the extent to which the government lies about their reforms. GP's are not going to be at the heart of decision-making in the NHS; multinational management consultants and private companies will be advising the NHS about the big purchasing decisions and they will be advising the NHS on how to buy healthcare from the same private companies. It's like putting Dracula in charge of the blood bank."
A spokesperson for NHS England said "We want GP's to be able to choose the best possible back office support to help them deliver for patients. To help achieve this, we meet all those providing such services in the public, private and voluntary sectors. There is a completely level playing field in terms of access to information. GP groups only award contracts to organisations that demonstrate the best quality and value for money for the taxpayer through an open and fair process."
A spokeswoman for Optum,  American health insurance company UnitedHealth's British arm, said "Several healthcare organisations engage together with NHS England three or four times a year on an ad hoc basis, in an open forum, to facilitate ease of general communications about commissioning and other NHS matters."