Over 200,000 people in the UK now freelance through umbrella companies, with many locum doctors choosing this method as their preferred form of payment. Working through an umbrella company offers you an alternative to having your own limited company, and could be a viable option if you want to avoid additional paperwork and the responsibilities that come with having your own company.
How does an umbrella company work?
An umbrella company does all the hard work for you – once you sign up to work with them, you then become an employee of the umbrella company, so at the end of the working week, you would submit your time sheets and expenses to them, usually via an online portal or website. The umbrella company will then invoice your recruiter or client before paying you via PAYE, after deducting allowable business expenses. At the end of the tax year, your umbrella company will also be able to provide you with documents such as your P60 and P11D (for expenses).  An umbrella company works in a similar fashion to an agency, but provides full statutory employment rites such as SSP, holiday pay and pensions contribution, plus any other contractor benefits provided by the umbrella.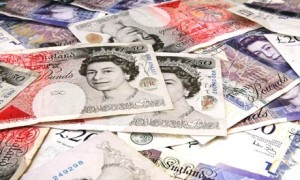 Why should you use an umbrella company?
There are no fiddly paperwork details for you to manage to deal with. All you literally have to do is send off your time sheets and expenses and then wait to be paid. Expenses can be claimed in accordance with HMRC guidelines and typically include travel and subsistence, plus any legitimately incurred business costs.
Tax and NI will be worked out by the umbrella company and deducted before you get paid, so the money you receive is your total income and completely yours.
Suitable for both long term and short term placements.
There is minimum input from you – umbrella companies aim to deal with all the details and daily admin, leaving you more time to knuckle down to the job at hand, which is treating your patients.
You can claim expenses such as travel and equipment cots, subsistence and accommodation.
Ideal if you only plan on doing locum work for a short period of time, or as a trial period, as then you don't have to worry about the initial setting up and then shutting down of a limited company.
Working with an umbrella company is not binding. If you wish to change your mind and set up a limited company then you can do – it is generally easier to move from an umbrella format to a limited company than it is to do the other way round.
Maintain the flexibility that you want, without the stress of running your own limited company.
It is relatively quick and simple to sign up with an umbrella company, as the basic details are already in place.
If you are working in the UK for the first time, using an umbrella company may be more straightforward whilst you settle in and learn the ropes of locum work in the UK.
Please contact us if you would like to talk through your payment options, or get any additional advice.
[testimonial name="By Craig Knox" who="Finance Director" imagelinks="https://totalassist.co.uk/wp-content/uploads/2014/07/Craig-Knox-e1404734035424.jpg" vertical="no"]"At Total Assist we aim to provide a market leading payment process that results you receiving your pay as quickly as possible.  To help us achieve this please follow our guide on how to submit your timesheets."[/testimonial]
Financial information provided by RACS Group, one of our preferred umbrella suppliers.