Working as a locum doctor is incredibly lucrative – not only are your earning a higher hourly rate of pay but you are also able to cherry pick your placements, as a shortage of experienced medical professionals has left hospital trusts scrambling to fill vacancies all across the UK. Whatever your grade or specialty, it is very likely that there is a position perfect for you within your grasp.
So what happens once you have your placement? Yes you beaver away and perform the job to a high standard, however if you enjoy being based at a certain hospital or within particular teams, there is no reason why you can't get your placement extended so that you can stay there longer.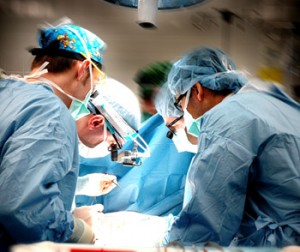 There are many advantages to getting your current position extended, the key one obviously being that you are employed for longer and therefore earning more money as a result. A second reason would be that you have learnt the ropes now – each trust or hospital may work slightly differently in terms of admin or processes, so once you have mastered that you will be able to work more efficiently, therefore it could be better to remain at the same job.
Top tips for extending your locum placement
I have been placing doctors at hospitals for a number of years now, and there are four main things you can do to boost your chances of getting your placement extended.
1) Be invaluable
Once you are on the ward, assess your environment. Suss out what needs to be done and do it, ensuring that when the permanent team works without you, they miss you and the additional help you provided.
2) Speak up
A little self promotion goes a long way, so make sure you speak to consultants or senior management staff about whether there are any other opportunities for extra work coming up. If you make a point of saying how much you enjoy working there and how you would be very interested in further placements, your name is more likely to crop up in their minds when they need someone.
3) Be a team player
Many locums tuck themselves away and just get on with their work, but if you want your placement extended, working actively within the team is vital. For example, registrars usually take on the responsibility of teaching and guiding the ward SHO's, so if you get a locum position as a registrar, also ensure you take on the teaching and pass on your pearls of wisdom. Popularity is never a bad thing.
4) Advertise yourself as a locum
At Total Assist Group, we can provide you with really handy 'Book Me Again' cards – a bit like business cards that hold all your agency information on them. If you pass them on to consultants and management at your current placement, they then have all the info they need to book you again at the drop of a hat.
And don't forget the basics….
Make sure you can be available whenever you are needed – the flexibility to be free ASAP will undoubtedly bring you in more work
Be prepared to accept a lower rate of pay no matter what your grade – you could end up extending your placement and earning more money that way, or you could generally open yourself up to more opportunities
[testimonial name="By Bechir Khadraoui" who="Senior Recruitment Consultant" imagelinks="https://totalassist.co.uk/wp-content/uploads/2014/06/bechir-e1404234712703.jpg" vertical="no"]"I predominately deal with SHO's in Medicine and Surgery. I have over 10 years of experience in locum recruitment and I have built strong relationships nationwide. Please contact me if you're looking for your next locum work."[/testimonial]
[tagline_container type="one" link="https://totalassist.co.uk/availability/" title="Submit Your Availability" second_line="Even from your mobile" iconlink="only for type2″][/tagline_container]