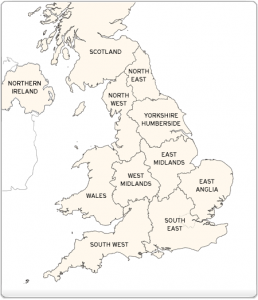 Hospital trusts across the UK are searching avidly for experienced and high calibre locum doctors, as staff shortages mean that hospitals are struggling to provide and maintain the excellent levels of care that patients expect and deserve. It's a fantastic time to be in the locum industry, as you will be able to pick and choose from a range of long and short term placements, across numerous grades and specialties, all around the country. With guidance and advice from Total Assist, you could be finding a satisfying and fulfilling locum position in no time at all.
Whether you don't fancy having far to travel due to family commitments, or you want to spread your wings and locum out of town, we have a range of jobs available all over the UK.
Check out the most sought after locum specialities below to see where you can fill the gaps.
[table head_color="#ffffff" head_background="#D74142″]
| | County / Area | Specialities |
| --- | --- | --- |
| 1) | Surrey | Paeds & Anaes |
| 2) | Essex | A&E, Paeds & Anaes |
| 3) | Nottingham | Paeds & Anaes |
| 4) | Kent | A&E, Paeds & Anaes |
| 5) | South Coast | A&E, Paeds & Anaes |
| 6) | Home Counties | Med & Surgery |
| 7) | Hertfordshire | Med, Surg & Paeds and Anaes |
| 8) | Midlands | Med, Surg, Paeds & Anaes |
| 9) | Lancashire | Med, Surg & Paeds |
[/table]
[tagline_container type="one" link="https://totalassist.co.uk/availability/" title="Submit Your Availability" second_line="and let us find you an opportunity in your area" iconlink="only for type2″][/tagline_container]