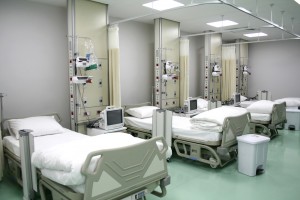 More patients being discharged after 11pm
Research by the Liberal Democrats in Wales has revealed that 19,702 patients are being discharged from hospital between 11.00pm and 6.00am.
The figures relate to inpatients admitted for treatments as opposed to A&E patients, with ministers concerned that they are being discharged overnight for no good reason. Local health boards do not record the reasons why patients have been discharged in Wales, making it harder to investigate this issue.
Welsh Liberal Democrat leader Kirsty Williams told BBC News "We're concerned that such a large number of people seemingly are being discharged from hospital overnight without any good reason for that happening, at least no reasons being recorded. We're asking the Welsh government to ensure that in the future that any patient leaving hospital between the hours of 11pm and 6am they're actually recorded and the reasons for that discharge are recorded as well. I'm concerned that these discharge figures maybe are a reflection of the pressures that we have in the entire hospital system because of a lack of beds but we simply don't know."
Overnight absence
Official government stats reveal a 19% reduction in the number of hospital beds in Wales between 2003 and 2013, which accounts for 2,770 beds.
Dr Paul Worthington, Chief Officer of Cwm Taf Community Health Council said "Patients should never be discharged from hospital unless it's clinically safe, clinically appropriate and also convenient for patients. The numbers are high… so I think that does flag a legitimate question to say: are all these discharges appropriate? Are they clinically safe? But… I think the devil really is in the detail; we need to understand the dynamics of those figures."
A Welsh government spokesman has counteracted these statements, saying "The vast majority of these will have valid reasons to do so, with their transfer of care to the community planned by clinicians and family working together. Sometimes it is actually appropriate to discharge a patient at night if it is safe to do so and if this is the wish of the patient and their family."