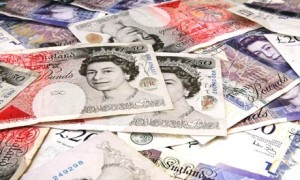 Department of Health strive to cut costs across NHS departments
The Department of Health have identified five key areas where it is aiming to reduce healthcare costs by £2 billion by the end of 2015/16, to aid the struggling NHS budget.
John Warrington, Department of Health's deputy director of procurement unveiled the plans to key NHS figures in a presentation, starting by claiming that up to £530 million of savings could be made on clinical procurement, whilst an additional £450 million could be saved through the better use of temporary staff. Other departments on the savings hit list include consumable hospital goods / services and property budgets.
NHS savings
One of the first clinical areas to be tackled will be the pricey orthopaedics, whose market is worth an estimated £1.3 billion. The Department of Health has long felt the NHS has overpaid on replacement knees and hips, so it aims to straighten these costings out as a starting point for the savings scheme.
A Department of Health spokeswoman told the HSJ "We are delivering on our promise to improve the way our NHS buys goods, equipment and services to make sure taxpayers' money is spent efficiently and more money is available to look after patients. Our changes will also make the NHS a more open and better place in which to do business, helping us win the global race."
[table head_color="#ffffff" head_background="#D74142″]
Category
Savings Target
Pharma / inventories consumed
£400 million
Clinical
£530 million
Property
£150 million
Common goods and services
£227 million
Temporary staffing
£450 million
[/table]