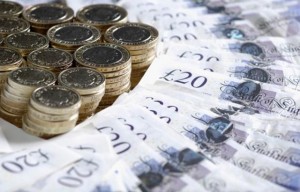 Funding fears as MP's call for more money
Conservative and Liberal Democrat MP's are urging for more NHS funding, claiming a crisis could be imminent.
Lib Dem former health minister Paul Burstow has dramatically stated that the NHS could collapse within five years without extra money, while Sarah Wollaston, Conservative chair of the Commons health select committee, has warned that the NHS was facing "crunch time". Mr Burstow has estimated that the NHS will require an additional £15 billion over the next five years.
Funding crisis
The Department of Health has responded to criticisms by saying they are confident of achieving £20 billion in savings to reuse for front line care.
"We have protected spending on health. It is rising in line – just above – background inflation, but inflation in the health sector is much higher because we have got an ageing population. So many more people are living with several long-term conditions and of course we have got amazing advances in technology and we need to be able to fund all those things. We know that over the next few years, we are going to run into a real crunch time with funding and what's necessary now is for NHS England to set out very clearly what can be achieved within various funding limits." Dr Wollaston told BBC News.