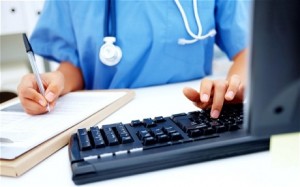 Cutting costs linked to better training, reveals review chair
More resources should be put towards in-work training schemes for nurses and healthcare assistants, according to latest review results.
Lord Willis, the Liberal Democrat peer who is chair of the 'Shape of Caring' review, has told the Health Service Journal that continuing professional development needs to be a key focus instead of brushed under the carpet, ensuring that nurses had all the necessary skills to help maintain the NHS of the future.
Although recognising that extra investment is not always easy to find, Lord Willis explains "If you want to cut costs, the best way to do that is to actually invest in your people. That's the way you get a better quality of healthcare." 
Looking at training
Describing the aims of the review, Lord Willis said "What it is an attempt to do is search out the needs of the profession over the next five, 10 or 15 years, and to ask the question: is our current training appropriate?"
Healthcare assistant training schemes have also come under fire during the course of the review, even being described as a "headache". With an obvious passion for this sector, Lord Willis adds "Healthcare assistants are doing fundamental jobs, and every time I meet them and see what they are doing and how important they are I come back really quite angered that they have no proper training and are taken for granted in a lot of ways." 
The review was established by Health Education England to ensure high education and training is being provided to nurses and healthcare assistants to support high quality patient care.