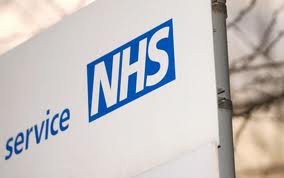 Are health policies just for show?
A survey of almost 2,000 Brits has revealed that 73% of the public believe politicians are creating health policies to win votes in the upcoming electoral campaigns, with fears that is isn't what is best for the NHS.
Nearly three quarters of the adults surveyed by the British Medical Association (BMA) remained skeptical as to the motivations of recent health policies, whilst one in four also claimed to be unhappy with how the NHS was being run.
Two thirds of the poll want the NHS to run itself, without the additional involvement of politicians at all, with 46% also believing that politicians should have low or no involvement in how the NHS is run. Former health secretary Andrew Lansley introduced this style of reform, however his replacement Jeremy Hunt has maintained a more hands-on approach.
NHS opinions
BMA leader Dr Mark Porter, told BBC News "The government promised to remove micromanagement from the NHS and yet the opposite has happened. There are even claims that NHS England, set up to be independent of Whitehall, is being manipulated for political purposes. Yes, politicians should be accountable for the running of the NHS, but when it comes to decisions of patient care it is time to allow doctors to do what they do best – lead the delivery of high quality patient care"
When referring to Labour motions about delivering GP appointments in less than 48 hours, Dr Porter responded "Patient care is taking a back seat to scoring points over the dispatch box. Doctors want to see politics taken out of the NHS once and for all."
Government officials disagree with the poll results however, with Health Minister Dr Dan Poulter explaining "Our reforms cut unnecessary red tape and gave doctors and nurses, who know their patients best, the power and freedom to make decisions in the best best interests of their local community."