Specialist recruitment agencies such as Total Assist Group, defined as playing a 'crucial role' in industry staffing
With NHS budgets running on empty, it's no surprise that they are looking to cut costs where they can to introduce necessary savings to reinvest into patient care. However, The Recruitment and Employment Confederation's Director of Policy and Professional Services Tom Hadley urges healthcare leaders to not begin cutbacks in the vital temporary and locum staffing sector.
Advocating the case for flexible staffing within the NHS, Mr Hadley claims that "well managed temporary and locum staffing can be a key component of a cost effective resourcing model." Insistent that instances of bad practice can be eliminated, Mr Hadley discusses the work the REC is doing in this area to raise standards, introducing a 'Code of Practice' among other guidelines, to ensure that "specialist healthcare agencies are seen as genuine partners in the delivery of first class patient care."
Importance of locum staff
Mr Hadley argues in his blog, The Policy Diaries, that "side lining agencies risks creating a void that alternatives such as staff banks are unlikely to fully cover." Specialised recruitment agencies have the advantage of providing a constant, 24/7 service to the NHS trusts, ensuring that high calibre, qualified and experienced professionals are not only compliant with the correct documentation, but also that they fill the relevant roles, whether planning far ahead in advance or at incredibly short notice.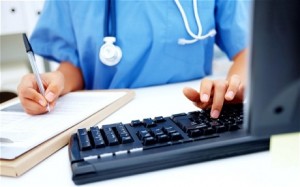 Mr Hadley is also passionate about changing the dismissive perceptions of locum workers, which is something Total Assist Group wholeheartedly support. "Despite the crucial role agency workers have played ensuring safe staffing levels, they continue to be treated as second class citizens within the NHS. This is something REC Health and Social Care will continue to challenge," Mr Hadley promised.
Changing opinions
Speaking to Recruiter magazine, Mr Hadley said "Sometimes the political and media debate can unfairly characterise freelance, contract or agency work as an option of last resort for people who would prefer to have a traditional permanent role, rather than a way of working that many people actively choose.
"The perception among some politicians is that individuals working as agency staff, contractors or interim management are either victims of some sort of mass-casualisation conspiracy or tax dodgers. Challenging these perceptions and underlining the fact that personal choice is a major driver is the key aim of our forthcoming report on flexible workers," he continued.
Recognising the need for a collaboration, a new approach to supplier engagement has been decided upon, with The Department of Health's 'Better Procurement, Better Value and Better Care' report stating that recruitment agencies and their clients should "jointly take waste out of the system and smooth the pathway for innovation." Prioritising improving professional standards, Mr Hadley and the REC are keen to keep temporary and locum medical staff at the forefront of the NHS's mind.
[testimonial name="Recruitment Influencer – Tom Hadley" who="Director of Policy and Professional Services at REC" imagelinks="https://totalassist.co.uk/wp-content/uploads/2014/07/Tom-Hadley-small-e1405957945580.jpg" vertical="no"]"Tom and his team lobby key Government and EU officials on a range of employment issues, regularly meeting with MPs and advising on the labour market."[/testimonial]