Our Recruitment Consultant shows how travelling for locum work can be a breeze with these useful apps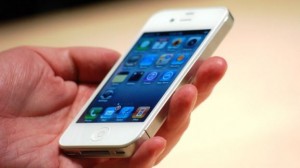 Nowadays you don't have to look far to see someone with their phone in hand, either playing a game, texting away or surfing the net when out and about. One of the great things about the rise in iPhones and smart phones is undoubtedly the massive range of apps that are being constantly developed. For locum doctors, some of the most handy apps that have been created are the ones that focus around travel.
Locum opportunities provide a great chance to explore the UK, especially if you work with Total Assist Group. We partner with NHS trusts and private clinics in England, Scotland, Wales and Northern Ireland, so you really can visit any region or city that you fancy, taking in whatever scenes are on your hit list. Make the most of locum travel, with my pick of the best travel apps…
Five best travel apps for locum professionals
PackingPro (available on iOS)
Packing can be tricky for locum staff, especially if you are heading somewhere you have never been before. You may be unsure about what weather related footwear to snuffle in your bag, or whether you need a suitcase versus a duffle bag. PackingPro can simplify this process easily – all you need to do is type in your destination and how long you are going for, and the app will create a list of items that you may need, all neatly categorised into sections such as essentials, clothes and electronics. It will even send you helpful reminders to make sure you haven't forgotten anything crucial. Packing will never be the same again.
GateGuru (available on iOS and Android)
If you are a frequent flyer (which you may be if you are based in England but like to locum in Scotland), then airports will be one of those pesky places that you often find yourself mulling around. Some have sheer maze-like tendencies, so to eliminate some of the aimlessness of airports, GateGuru will map out your nearest restaurants, cafes and gift shops, including reviews and tips from other travellers, so that any spare time you do have before boarding, can be spent wisely.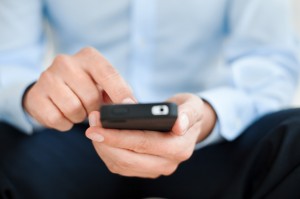 Waze (available on iOS and Android)
Getting lost and being late can be things of the past with this app. New towns and cities can often be incredibly confusing, especially if you are based right in the city centre, which can be a hive of one way systems and car parks. Tackle this with Waze, an app that is one of the world's largest community-based, real time, traffic and navigation tools. Drivers in your area will share current traffic and road information, with the app also thoughtfully alerting you to approaching police, accidents, road hazards or accidents. Waze will highlight the best places to fuel up, routes to avoid, how long it will take you to reach your destination and show you where to go.
OpenTable (available on iOS and Android)
Self-catering in your on-site accommodation can get boring if your locum placement is for a week or more. OpenTable allows you to explore local cuisine by letting you view and make reservations at various restaurants right on your doorstep. You can even filter your options to cater for what foods you fancy, what time you want to go out and what your dinner budget is. If you use the app frequently, members can earn dining points to pay for meals at any OpenTable restaurant.
SleepSounds (available on iOS and Android)
Don't let a bad nights sleep impact on your work – one study found that a single sleepless night resulted in 20%-30% more mistakes from surgeons the next day. SleepSounds can help you drift off naturally with a choice of over 600 sounds, ranging from wind chimes, rain, crickets, washing machines and many more, so whatever helps you get to the land of nod, pick it and snooze.
[testimonial name="David Wopling" who="Senior Recruitment Consultant" imagelinks="https://totalassist.co.uk/wp-content/uploads/2014/08/David-W-e1407769187440.jpg" vertical="no"]"I have been working as a Senior Recruitment Consultant, leading the Obs & Gynae / Paediatrics team for about four and a half years now. If you work within these specialties, then I would be more than happy to find you a fantastic placement."[/testimonial]
[tagline_container type="one or two" link="https://totalassist.co.uk/doctors/registration/" title="Register with Total Assist Group today" second_line="for exciting locum jobs" iconlink="only for type2″][/tagline_container]