There are so many great reasons to decide to take on locum work – especially when the medical market is inundated with vacancies as it is at the moment, as the NHS experiences huge staff shortages across the country. The flexibility, independence and travel of locum work may already be ticking your boxes, but you could be wondering whether liaising with a recruitment agency is the way forward or whether you should try striking it out alone.
In my experience, the benefits that an agency can offer you far outweigh any reason to attempt the minefield of locating work yourself. If you are still deliberating, here is my list of the top advantages of pairing up with a successful recruitment agency, such as Total Assist Group.
The advantages of working with an agency
1) The number of NHS trusts we partner with. Total Assist Group works with every NHS trust in the UK, from Scotland to Cornwall and everywhere in between. This means we have an impressive collection of partner hospitals who work with us to source their locum staff, so the sheer number of opportunities we can offer you is massive. With the majority of hospitals, we also operate on a tier one framework with them, meaning we receive their rota requirements first, so you can have first dibs on a job that catches you eye.
2) The scope of placements we can offer. As well as working with hospitals, we also liaise with specialist centres or units, so if your skill set is more finely tuned than the norm, we will still be able to find you work easily. We have many hospitals approach us looking for highly qualified specialists, such as neonatal consultants, so if you are on our roster, we can place you in positions you will find satisfying and rewarding without deviating from your passions.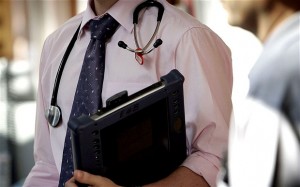 3) Numerous locations. As mentioned, we cover all of the UK, including Scotland, Wales and Ireland, so no matter where you are based, we can suggest a placement near your home. Equally, if you want to explore the country or try out a new region, we can find placements for you in any rural or urban area you want to try, also organising accommodation for you easily so that's one less thing for you to worry about. Wherever you want to work, we'll already be in touch with a hospital in the area.
4) Increased flexibility. Many doctors use locum work as a way to explore their career options, whether this means checking out a new location, a hospital they have never set foot in before, or testing the waters of a new specialty. If you go it alone, you may have to take on long term placements on a yearly basis which isn't very suitable when your aim is to sample different possibilities. However, agencies such as ourselves will be able to secure work on an ad-hoc basis or even on a weekly or monthly term so you can work out the trial period that suits you best and fits in with other commitments, such as study or family. As a central resource, we can easily match your skill set to the right vacancy in the right location.
5) Take away the nuisance. Compliance paperwork, appraisal information, GMC registration…there really is a lot of admin involved when you work as doctor in the UK. However when you register with us, we can help offload some of that pressure for you, collecting and double checking your paperwork to ensure it is all in order and that you are ready to work as soon as possible. We can offer advise on how to proceed with your appraisal and revalidation, also helping you complete the process. This can be a real time saver.
6) We do the hard work for you. We will only send you jobs that are of interest to you. After an initial conversation, we can narrow down exactly what it is you are looking for and what you hope to gain from your locum placements. This means we can really cater to your requirements to source jobs that you will really enjoy completing. With access to the best opportunities in leading NHS trusts, working with an agency can really open industry doors for you and give you plenty of opportunities both clinically and also to network with other medical professionals.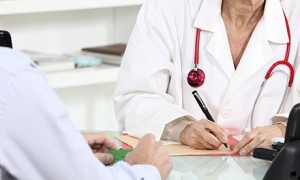 7) Dedicated partner. Each doctor who works with Total Assist Group is assigned a specialty specific Recruitment Consultant who will take charge of finding positions to interest you. Our Recruitment Consultants understand the locum industry like the back of their hands, and where each team focuses on a different area of medicine, they have detailed knowledge of the best positions and rates to suit your grade and department. Communication is key and we really strive to deliver to your needs and requirements.
Make it as easy as possible
We have a quick and easy online registration form – we know you are time pressured so it literally only takes a minute
We offer discounted CPD events to help boost your appraisal and revalidation portfolio, as well as display a calendar of events that may be of interest to you
We do all the co-ordination and communication with hospitals for you, making us your one and only required point of contact instead of the hassle of numerous people and places
You could potentially earn a higher rate of pay through an agency
Can better manage your own career development as you have access to such a mix of placements
[testimonial name="Jason Sergeant" who="Sales Director" imagelinks="https://totalassist.co.uk/wp-content/uploads/2014/06/Jason-e1404144889246.jpg" vertical="no"]"Jason has over 10 years of experience within the healthcare sector and more specifically with locum doctors and hospitals nationwide."[/testimonial]
[tagline_container type="one or two" link="https://totalassist.co.uk/doctors/registration/" title="Register with Total Assist Group today" second_line="to get your locum career underway" iconlink="only for type2″][/tagline_container]