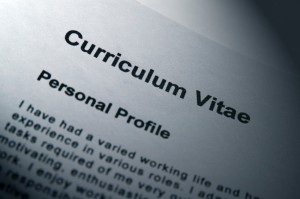 Although many applications are now done online, it is still vital to maintain a valid medical CV as a way to advertise yourself to potential employers. Medical CV's differ slightly to other more typical CV's as they usually need to include more information and describe your experiences in more detail – a medical CV can be between three and eight pages long for example.
So, where to start? We recommend you begin by including the below sections, working through them to compile all of your information neatly.
1)      Personal Details
This would include basic facts about you, such as your full name, abbreviated qualifications, your address, date of birth, nationality and GMC registration number.
2)      Career Statement
Personalising your CV for each application and occasion that you use it is a great way to make your CV stand out, as it allows you to showcase why you are the doctor for the job. A snapshot paragraph offering a brief summary of your relevant experience and skills could be useful for grabbing the reader's attention.
3)      Education and Qualifications
Start by listing your educational results, for example any postgraduate qualifications and your medical degree. You could also mention any membership exams or language skill tests, to further advocate your academic prowess.
4)      Career History
You would usually start by detailing your current position first and working your way backwards through your previous posts. Ensure you include the full name of the institution that your worked for, the dates that you worked, the grade and specialty that you worked at, and the name of your supervisor.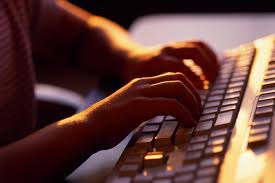 5)      Clinical Skills and Experience
In this section, you can highlight your varying clinical skills and how you have demonstrated them. It is also useful to address any particular person specification requirements in this section as well.
6)      Management and Leadership Experience
In light of the Medical Leadership Competency Framework, you must be able to show management experience, no matter what grade or level you work at. Examples would include committee responsibilities, organising events, rota management or supervising junior staff.
7)      Development Courses and Conferences Attended
Maintaining your continuing professional development is a key aspect of your career as a medical professional, so show your commitment by listing any courses and conferences you have attended, including the title of the course, the course provider and location, the date attended and the duration.
8)      Research Experience
This section may vary depending on your specialty, and it may not be as important in some medical careers as it will be in others. Mention the topic of the research, the time spent, location, supervisor name, source of the funding, the aims of the project and your role within it as well as the final outcomes.
9)      Clinical Audit
Showing your participation in this area is important. Present your experience as the month or year completed, the topic of the audit, the location or institution, your role and the guidelines audited against.
10)   Presentations and Publications
These could come from research, clinical audits or teaching experience. You will need to list the date presented or published, the title of topic used, the date as well as the location or the journal.
11)   Teaching Experience
Participating in teaching is a fundamental part of being a doctor, so being able to showcase this will automatically makes you a strong candidate. Mention the audiences you have taught, what methods you employed to teach them and it may also be worth saying whether this is an area you wish to further develop in or continue with.
12)   IT Skills
Being computer literate is the norm for many jobs these days, but it is always worth noting if you have particular experience in specific packages that may help with your application. This could refer to research tools or statistical programmes maybe.
13)   Personal Interests
Demonstrating that you are a well rounded individual with a balanced approach to life shows potential employers can you can handle the stresses and strains of a medical career well. These should reflect your ethos in life.
14)   Referees
You will ideally need to list around two or three referees from current and previous posts. Remember to include their full names, position / grade, full address, telephone number and email address.
If you need additional help with your CV, please contact your dedicated recruitment consultant, who will be happy to help.
[tagline_container type="one or two" link="https://totalassist.co.uk/availability/" title="Submit your availability here" second_line="for top rate locum opportunities" iconlink="only for type2″][/tagline_container]