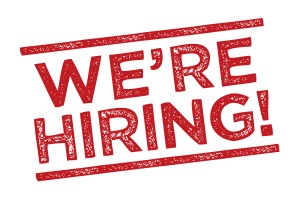 Your role
The role will require the successful applicant to visit our Professional Candidates at various public or private locations and hold face to face interviews and collect necessary documentation, you are also required to take a vial of blood from the individual concerned. You will be expected to conduct a minimum of 20 interviews per week. Please bear in mind; you will be covering a large geographic area so willingness to travel and organisation & prioritisation will be essential.
In return you will receive an attractive salary and benefits package as well as head office support and diary management although you will have some autonomy on when and where you work as long as the minimum numbers of interviews are conducted weekly.
In order to be considered you must;
be available for any 5 out of 7 days
be able to work evenings and weekends
be eligible to work within the UK with supporting documents
be computer literate
hold a full clean UK Driving Licence and have access to a vehicle
be able to hold a 30-40 minute professional 1-2-1 interview
be punctual, polite, professional and presentable
be able to produce accurate daily, weekly & monthly Reports
verify and scan documents on site
Benefits you will receive
Full training and support
Competitive annual salary
Company Laptop*
Company Mobile Phone (blackberry)*
Company Portable Scanner*
Company Car (non Taxable) with fuel card
Paid annual leave + Bank Holidays
Incentives and bonuses for exemplary performance and referrals.
*You will be responsible for the safety and day to day maintenance of the electronic equipment and the businesses electronic equipment policy applied to all equipment issued.
*Should you wish to discontinue employment with us your final payment will be withheld until all equipment is returned and checked.
Expectations
Liaise with your office contact on every weekday.
Always arrive early for each appointment.
Be presentable, polite and courteous
Conduct a minimum of 20 interviews per week
You must dress in business professional attire.
Company Information
Since our formation in 1999 we have consistently provided the highest quality of service to both the public and private healthcare sectors. With our fully equipped search and select technology and expertise we can precisely match the skills of permanent, temporary and contract staff to deliver to the needs of your requirements.
Total Assist sets the highest standards in medical recruitment. Year on year we have maintained our position through our commitment to the delivery of service excellence. We pride ourselves on the "personal touch" provided to both our clients and professionals alike. At Total Assist we realise the importance of satisfying the differing needs of all of our stakeholders.
Insisting on a great office environment with a healthy work and play balance is key to Total Assist, which is why they are looking to and believe in rewarding and promoting staff through performance excellence.
Successful Consultants must have a proven track record at driving sales by proactively engaging with Doctors, maintaining account relations through delivery, building relationships through excellent customer service and delivering a complete service to our clients and candidates alike.